2021 Youth Tour and Leadership Camp Opportunities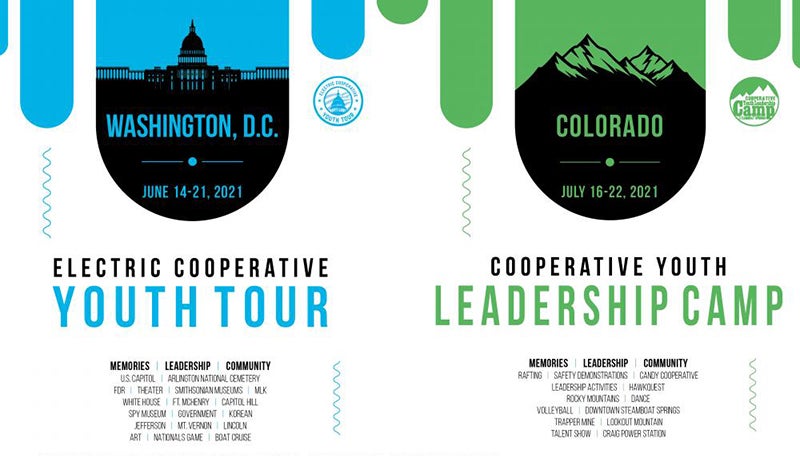 Lane-Scott Electric is sponsoring four youth from our service territory to attend all expense paid trips to either the Electric Cooperative Youth Tour experience in Washington D.C. or the Cooperative Leadership Camp in Steamboat Springs, CO. 
Students from across the country travel to Washington D.C. in June for an eight day adventure touring the many monuments, museums, and experiencing once-in-a-lifetime activities at our National Capital. They will gain a personal understanding of our government in action, our country's history and their role as a U.S. citizen. They will meet in Topeka and tour the Kansas State Capitol before flying to Washington, D.C. 
The Cooperative Leadership Camp is a week-long adventure with an overnight stay in Denver before traveling to a rustic Colorado mountain camp with youth from four states. While at camp, they will experience rafting, see live raptors up close, tour Trapper Coal Mine and Craig Generation Plant, learn about the cooperative business model, play, dance and do all the fun camp things while building leadership skills.
Washington DC and Cooperative Youth Leadership Camp - Application Form
The students selected must be current year sophomores or juniors at the time of application and shall have a parent or guardian that reside in Lane-Scott Electric's service territory, or the city of Dighton. 
To complete your application, please submit the following form electronically. The information must be received by February 1, 2021.